mMicro is an innovative combination of microdermabrasion and endermolift that offers the 100% natural treatment of rejuvenation, lifting, curing acne and pigmentation. A microdermabrasion treatment can be completed during a lunch hour without any downtime so known as lunchtime skin rejuvenation procedures.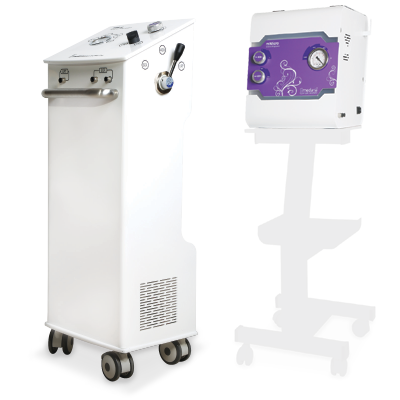 Advantages of mMicro
· Pain-free
· Affordable
· User friendly
· Non-invasive treatment
· Light handpieces
Dermatologist can spray exfoliating tiny crystals on the surface of the skin and a layer of skin is removed and a smoother layer of the skin is replaced. The gentle setting of mMicro makes it possible to scrub eyelids and its high power allows deep abrasion addressing scar tissues and of sever aging.
·         Acne scars
·         Acne prevention
·         Acne treatment
·         Skin rejuvenation
·         Sun damage treatment
·         Wrinkles on the skin
·         Sun burn
mMicro lets you perform 2 types of treatments with 2 types of oactuators:
1.       Ablative ultra-light pen: from gentle to deep crystal sandblasting, non-chemical peeling
2.       EndermoPEN (Mini cup): focuses on facial lines, folds around eyes, eyelids, surgery and acne scars increases microcirculation, fibroblast stimulation, collagen regeneration lymphatic drainage, detoxification of hypodermis, deep oxygenation.