Unlike traditional laser and radio-frequency equipment that that heat tissue through the skin's surface, the mHIFU delivers micro-focused ultrasound energy below the skin's surface.
This targets the foundational layers of the skin, precisely heating tissue to the optimal temperature for neocollagenesis  (>60 C) without affecting the epidermis.
Significant results, including skin tightening and lifting, can be achieved from a single session.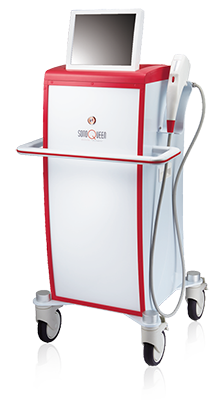 mHifu uses High-Intensity Focused Ultrasound (HIFU). mHifu delivers the produced energy to SMAS (Superficial muscular aponeurotic system) layer  and the temperature rises to almost 60 – 71 degrees centigrade. This temperature causes coagulation and stimulates collagenization and fibroblast cell repair. As a result, old collagens are replaced with new collagens with high elasticity. Then skin lift and rejuvenation happen without any side effects.
·         Skin tightening and rejuvenation
·         Non-Invasive lifting for face
·         The eyebrow lifting
·         Forehead cheek neck
·         Nasolabial fold jowl
·         Décolleté wrinkle reduction
·         Knee rejuvenation
·         Elbow rejuvenation
·         Acne scar reduction
·         Scar reduction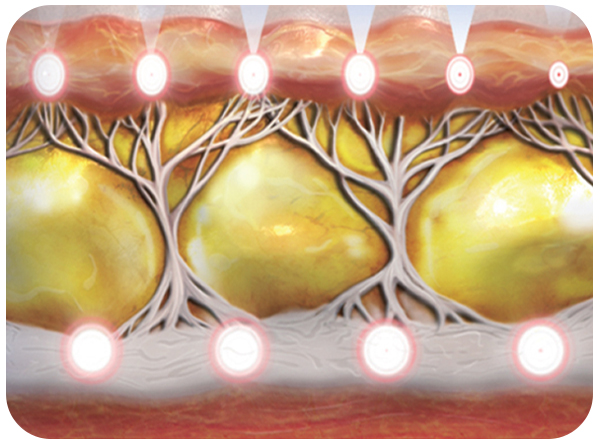 ·         Localized heating
·         Coagulative temperatures, 60 – 70'C
·         Precise spacing